OreCal© Sportswear Project
OreCal Sportswear is the result of my 20+ year journey as a designer for Nike, Pendleton, Dehen 1920 and New Balance, to name only a few -- it's my mash note to the great sportswear brand of days gone by. Essentially I created a fictitious West Coast sportswear brand with 50 years of madeup "history" so I could go back and "re-issue" stuff form the "archive". I know -- that's a fuck-ton of "air-quotes..."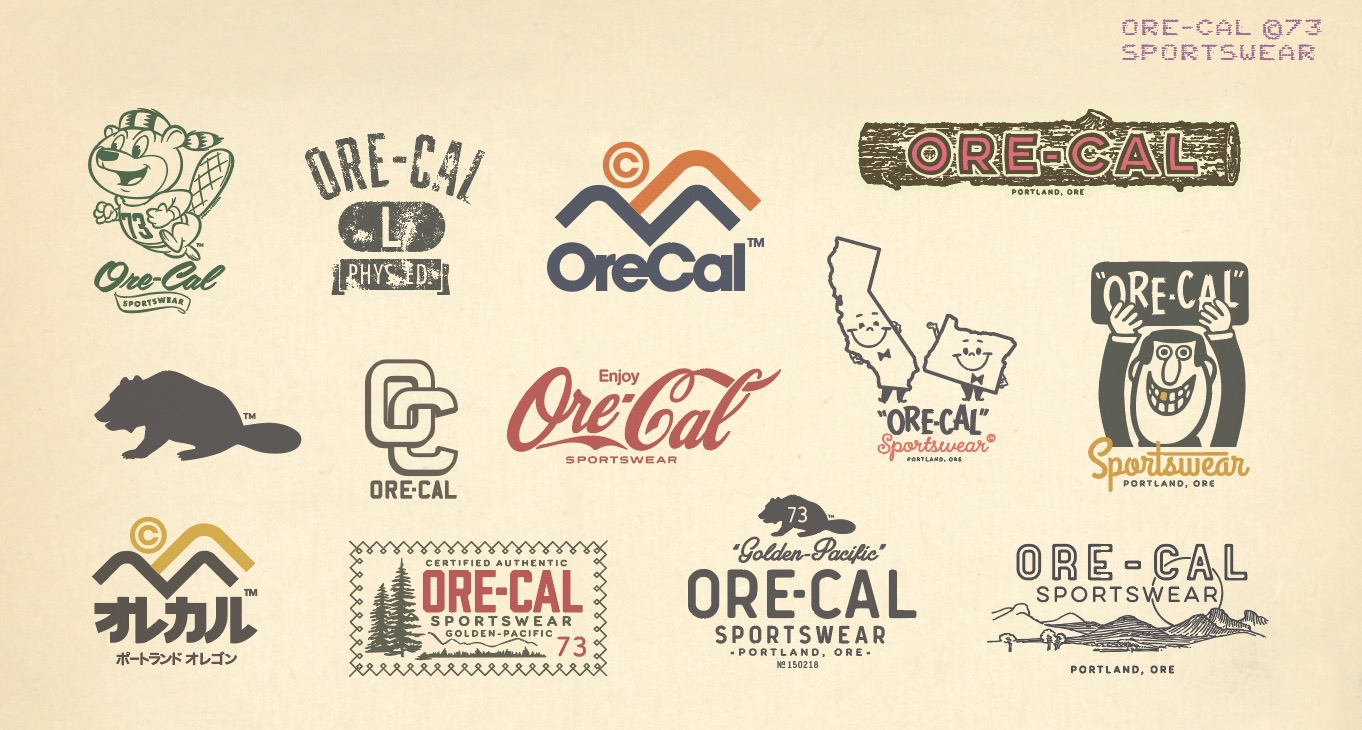 DAD MOVED US TO OREGON FROM L.A. IN 1973. 
He said it was "getting too crazy." I thought it was "just getting good." Try trading Santa Monica and Disneyland for Seaside and the "Enchanted Forest." Fuck that shit. 
40 years later it turns out Dad was a genius. The mountains, the gorge, even the beach. After a lot of soul searching, I did what any reasonable person would do: I brought back an old brand that never existed.
 "ORE-CAL© SPORTSWEAR" Almost generic. Always been around. Except... it hasn't. The "history" of ORE-CAL© lovingly references the beautiful, oddball design language of the great brands we grew up with and long for now. ORE-CAL© spans generations, so I can mess around with any era or genre I want: a delicious garment-dyed French-terry crew neck, a crisp nylon windbreaker, or that righteous wiped-out graphic tee you lived in all summer.
You could call this all an elaborate bullshit marketing scheme, but you'd be missing the point. ORE-CAL© is my mash note to growing up on the Best Coast; an obsession with beautifully made clothes and stories well told.